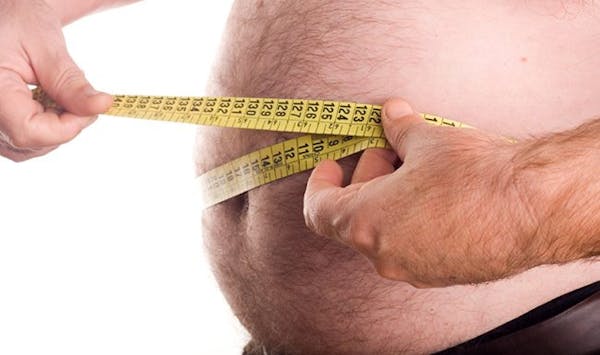 OBESITY this is not just a word but a whole sentence for many. But the real problem is not that people are fat the real problem is that they don't know to loose their weight. You might be working out for months but not getting results is just frustrating. Every time you promise yourself to loose weight but despite giving your everything all you have is a bloated stomach with fats all around your body. People despite going to gym and having a balance diet make mistakes that stop them from reaching their goal. So here are some weight loss mistakes that everybody is making.
1. SKIPPING MEAL
70% people who are trying to loose their weight make this mistake. you might be thinking that what can skipping meal lead to skipping meal will help me to loose weight but no my friends skipping meal is not the correct way to loose your weight. DO YOU KNOW? that if we don't get enough fuel in our body our body will start to eat our own muscles so instead you will not end up loosing your fat but will end up loosing your muscles and it will make your body look more fat than before so never skip your meal.
2. NEVER TAKING A BITE BEFORE WORKING OUT
People have myths that if we workout with empty stomach it will helps us to reduce weight but this is not correct way my friend it is illogical to even think about this you should understand that your body works in a certain matter and this can also lead your stomach eating up muscles and also if you fuel up a little bit before your workout it will help to energize your body and more energy means you can workout better than ever before.
3. MAKING YOUR GOAL SO HIGH THAT CAN NEVER BE ACHIEVED
Yes i know now many of you will be saying HEY!NOTHING IS IMPOSSIBLE ITS I M POSSIBLE. Lets be practical for a moment and think about it you are going to start something and the first mistake everybody makes is to keep their goals to high that they give up their everything but still deep down they know it can never be achieved so my friends always make your goal believable and make sure you divide your goal in targets that will help you to reach your desired goal.
4. GIVE UP TOO EARLY
Now some people just leave working on their body after 1 week some after 1 month and some try it for 2 months but still doesn't get any results let me tell you loosing weight will take everything out of you that's why it is so common if loosing weight was so easy people would not be fat at all and you wouldn't see a six pack with open eyes. . Just ask the people who are fit that how much time it takes out of their life to have that ripped body and none will say he became FAT TO FIT in a moment. This is one of the most common weight loss mistakes everybody is making.
5. CHANGING YOUR ROUTINE AFTER SOME TIME BECAUSE YOU ARE NOT GETTING ANY RESULTS.
Also a common mistake that people make. People tend to change their diet their workout plan their eating habits everything after small intervals because they are not not any results,let me tell you my friend this is the reason you are not getting any results. just stick to your diet and workout for at least 3 months and than only change your diet plan.
6. GIVING WEIGHT TRAINING LESS PREFERENCE
Losing weight does not mean that you only have to focus on cardio exercises let me tell you weight training is as important as cardio you your goal is to loose fat. Weight training will not only help you to loose your fat but also will help you to get that ripped body you are dreaming of. So if you want to get your body in shape than you should start focusing on weight training.
These were the weight loss mistakes everybody is making. I just want that everyone in this world can have their own fat to fit story just make sure you are not making these mistakes and let me tell you if you read this post than it is a signal that you convert those fatty areas into muscles