The people who do not know what this test is about must read this. This is a test that every cricketer from countries like India, Pakistan, Australia, New-Zealand, West-Indies have to pass in order to make their place in the squad. The yoyo test was in huge controversy when several players from India could not pass it. Yoyo test is a fitness endurance test for players to make their presence in the squad. This test proves, that whether the players are fit enough to play for their country.
SO WHAT IS THIS YOYO TEST? AND WHY IS THIS IMPORTANT FOR PLAYERS TO PASS THIS TEST?
Well before answering the above question let me introduce it's history to all of you.
HISTORY OF YOYO TEST
Jens Bangsbo a danish professor of physiology invented yoyo test. This test was used to know the fitness level of footballers back at that time. Later many other sports like hockey, rugby, basketball, cricket included yoyo test as a fitness endurance test for their players.
HOW IT WORKS
The test consists of three cones A, B, C. While cone A and B are placed 5 meters away from each other, cone B and C are placed at a distance of 20 meters respectively. The person has to shuttle between these cones at the pace of a beep. The endurance test starts with a beep and the player begins to run. The player has to complete the whole run, from Cone B to Cone C and again, from Cone C to Cone B. The set has to be completed before the beep stops. Then the player has to jog from Cone B to Cone A within 10 seconds. This time is known as recovery time for the player. Player has to speed up after every set of beep. Three warning are given to each player and after the third warning the test is said to be over.
IS YOYO TEST THE RIGHT WAY FOR JUDGING SOMEONE'S ABILITY TO PLAY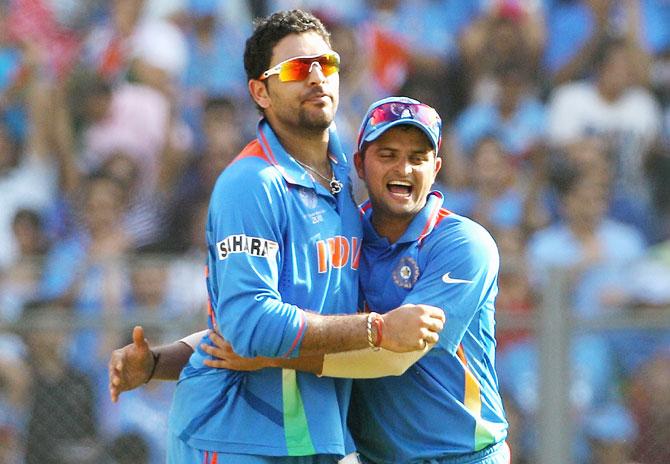 Yoyo test has been like a nightmare for some cricketers as they have to pass the test so that they can make their place in the squad. But is this the right way? A player should have a level of fitness to play any sport but I think that cricket is more than just passing a yoyo test. We have seen so many cricketers in the past who seemed unfit to play, but their game made us think twice. Sure, a player must have a level of fitness after all he/she is our country's representative. Still, yoyo test only judges your fitness in terms of stamina and agility. A cricketer's fitness should also be tested in terms of his strength, hand-eye coordination, how he performs under pressure.
AUTHOR'S OPINION
Yoyo test, in my opinion, is all about agility and stamina . Cricket on the other hand, is not about that only. As a cricketer, you should have a good hand-eye coordination, physical strength, mental strength, decisions you take while under pressure and most important of all, how you play the game. I'm not saying that there should be no fitness test at all, however, a player's ability to play cannot be defined through just a yoyo test. In fact there should be more tests including yoyo test that will not be only about stamina and endurance but also other things that matters in the game of cricket. What's your thought about yoyo test. Just leave your comments on the fitness endurance test that comes as a hurdle for players to make it to the squad.
SCORES

Virat Kohli, the Indian skipper who has a yo-yo test score of 19. As per the official reports, Manish Pandey had topped the score with a score of 19.2. This clearly states that Kohli may be one of the fittest cricketers but is not the fittest of all. Mayank Dagar, who was picked by KXIP in this year's IPL auction, cleared the test with reportedly one of the best scores by any Indian player.According to an Instagram story shared by Dagar, he scored 19.3 in the Yo-Yo test. Former India hockey captain Sardar Singh, who has raised the bar to a pretty high point. The Indian hockey midfielder, who is about 4 years elder to Kohli, has set a score of 21.4 in Yo-Yo test. Sardara Singh did his debut in 2003–04 he was an Indian hockey midfielder but now he's retired his dream was to play world cup for India staring on November 28th,2018 in Bhubaneswar,India (Kalinga Stadium Odissa). People have high hopes from Indian field hockey team to win world cup this time due to the home ground advantage